SM6PGP EXPERIMENTER'S CORNER
HAM RADIO and RC FLYING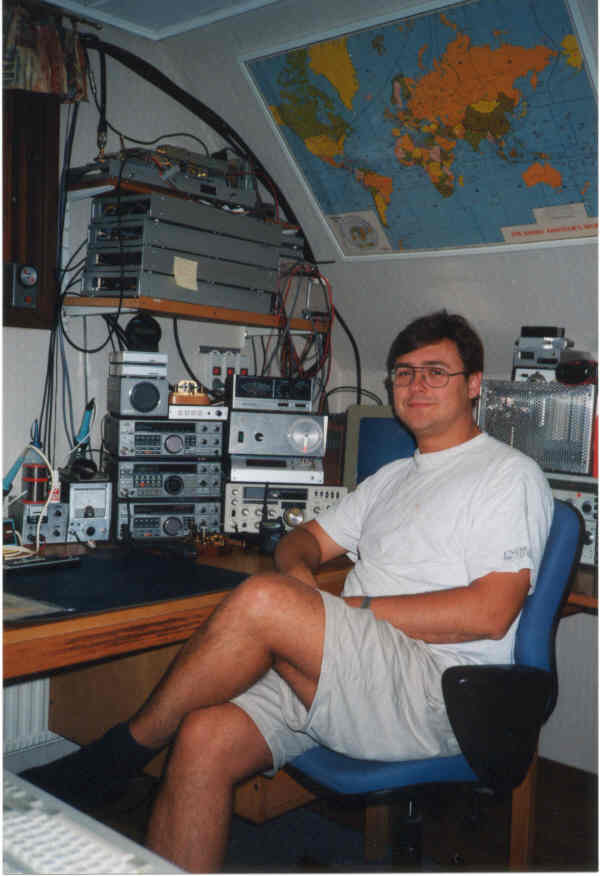 SM6PGP, Hannes Illipe, in my radio schack. QRV 3.5, 7.0, 28, 432, 1296, 2320 MHz
Equipment built for 5760, 10368, 24048 for portable use with some preparation time !



TO MY (SM6PGP) RADIO CONTROL FLYING PAGES
HAM RADIO/ELECTRONC CONSTRUCTION EXAMPLES

VCXO with PLL to lock transverters to a frequency reference. Designed together with SM6MUY, Bengt.

A controller board for the HP8494G/H electronic step attenuator (0-11 dB) or the HP8496G/H electronic step attenuator (0-110 dB)

ALFORD SLOT ANTENNA for omnidirectional horizontal polarisation typical for beacon use at 1.3 GHz.

BEACON SK6MHI at 1296.800 MHz

BEACON SK6MHI at 2320.800 MHz

BEACON SK6YH/B at 10368.800 MHz High power directional beacon for rainscatter and propagation studies.
RADIO CONTROL ON 2.4 GHz

Futaba FASST, "What is going on in the air ?"

Futaba FASST, Inside TM7 and R617FS


This page has been update 2015-04-06 by SM6PGP / Hannes ( s m 6 p g p ( a t ) i l l i p e . s e )